About
2012 Annual General Meeting Minutes and President's Report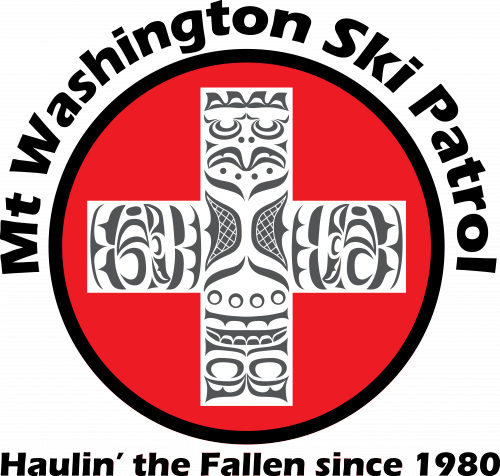 PO Box 3131 Courtenay, BC V9M 5N4
Chalet 250 334-5720
Mount Washington Ski Patrol Association Annual General Meeting
Evergreen Lounge, Filberg Centre, 411 Anderton Ave., Courtenay, BC
Meeting Agenda
1:45 pm – Attendance, Identify person doing minutes, MC and Timekeeper
20 members in good standing – we have quorum

Martin Martens is MC, Recording Secretary Jenny Evans

Hugh is timekeeper
1:50 pm - Reviewed Agenda
2:18 pm – Meeting called to order
Addition to the Agenda = George and Lindsay Mountain Washington Area Resort Report
Motion to accept last year's minutes – Dave Hutton moves - Hugh Bryce 2nds
Motion to amend agenda to accommodate additions or changes
Motion to accept additions – Hugh moves Paul seconds
Presidents' report by Brad
Brad was unable to attend, see attached written report

Appreciation go to everyone for a great year and for coming out to the AGM

Thanks to MWAR for support

Exceptional thanks to longstanding members

Lots of changes

Monthly meetings with MWAR to discuss and address issues as they come up – emphasis on safety and relations and improved communications – and it is believed that the committee accomplished their objectives

Motion to accept report – Dave Hutton - 2nd Hugh Bryce
Treasurers' report by Martin Martens
Substantial decrease in cash on hand because of

Chalet improvements

Website development

Our expenses are well above revenue (this year 22 grand above our revenues) –

We're OK for two or three years but need to develop more sources of revenue/fundraising or raise dues

Most revenue is from membership dues and chalet fees

Still have chalet improvement fund 13,000

Gaming funds for training = 5,000

Unrestricted assets = 28,000

Unable to qualify for Gaming fund in recent years but we have removed barriers so can apply next year, but not a sure thing

Chalet fees were down substantially (past has been around 12,000 to 15,000, down this year to 9,950
Motion to accept report – Hugh Bryce - 2nd Paul Vroom

Motion to set membership dues at current levels ($100 for active membership, $50 for auxiliary, $500 for affiliate, emeritus to be set by board at upcoming meeting)

Motion to accept – Dave Hutton - 2nd Martin Smith
Motion to adopt Budget – Paul Vroom - 2nd Hugh Bryce
Trainers' report including first years by Tim and Gord (apologies) and Dave Hutton
Dave Hutton - 1st year training
Started the year with 30 members and finished with 26 members

Expect to get ½ returning

Use a preceptorship model and will continue to use this model of training

Training went well – feedback from 1st years was positive
Improvements are planned for training 1st years particularly on signing off 1st years and using the website

18 applicants so far for next year
Tim's Report:
Ski Training had the best year so far

Sunday lessons were well attended

Snowboarding lessons not attended at all and cancelled

Next year they are planning two sessions – (Intermediate/Advanced)

You can still patrol and do lessons
Motion to accept Trainer reports Hugh Bryce – 2nd Dave Crottley
Conduct and Attendance report by Paul
107 Active members

55% completed 17 or more duty days and those that didn't had valid reasons for not making duty days as expected in a volunteer organization

Motion to accept report – Tim Baker - 2nd – Mark Poirier
Motion to accept report
Chalet report by Marty Smith
Did a lot of social events

People wanted more social events at the chalet

Fees down but there apparently more people in the Valley

Can't open it up to public because of insurance reason – need to have someone to sign in

Caretaker potentially in mind for next year that works on the Mnt

Motion to accept report – Tim Baker – 2nd - Mark Poirier
Mountain Remarks – George & Lindsay
No new changes planned – will be finishing changes started previously

Integrated Resort Community Plan – draft report soon to be released

MRC was a good thing for keeping relations productive between vollies and M.W.A.R.

Expressed thanks on behalf of the M.W.A.R.
Constitutional changes re membership & voting clarification by Paul
Need to put the organization in alignment with Gaming funding rules

Voting and Non-voting membership

Criteria for membership
Active Patrol insertions to clarify terms of the different type of memberships

Addition of Part-time and Full-Time versus PT

Motion to accept changes to accept the changes for constitution –Paul Vroom – 2nd – Hugh Bryce
Motion to accept the deletion of partnership shared position and retain the spousal shared position as put forth Tommy Nymann – 2nd Tim Baker
Motion to accept – Margaret Symon - 2nd Tommy Nyman
Conduct and Attendance Committee recommendations by Paul (with committee)
How to make the Chalet 'safe' and comfortable to stay for patrollers and families

Recommendations to post the policies below in key places to encourage the above:

Patroller Responsibility code

Family Zone

Quiet Time

Should be printed and posted in key locations
Junior Patrol Proposal presentation by Jake Friesen
Junior patrol program for high school credit

Up to 10 patrollers - through Parksville Distance Education

Motion to accept Jake's proposal provided it is capped at 10 and Jake supervises the program -1 Tim – 2nd Hugh
Request for Volunteers (fundraising, gatherings, photos) by Martin M. and Tim
Need help with fundraising

Need help for social gathering

Need photos for website – post on gallery
Identify Executive positions needing to be filled and nominations
Need two to fill Director's positions = can

Martin Smith as Chalet Director

Jake Friesen as Junior Patrol Program Director

Margaret Symon as Nordic Director
Vote if required for Executive positions
Motion to adjourn Andrew, Marty
4:00 pm - Everyone Enjoy the Pot Luck Dinner!
2012 President's Report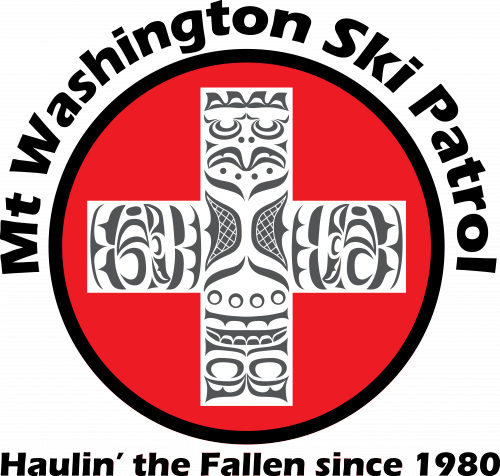 PO Box 3131Courtenay, BC V9M 5N4
Chalet 250 334-5720
Welcome
Hello everyone and welcome to your 2012, AGM. I would like to begin by recognizing the efforts you have all made to attend this important and special meeting. It is a time where you all have a voice and opportunity to vote on many important proposals that will help serve to propel our organization forward through periods of change. With regards to change I want to thank all who serve to critically examine various aspects of our broad field of operations and provide thoughtful input that helps to guide informed decision making. Your input is always welcomed and valued by your board in serving to stream-line, consolidate and improve organizational policy, relations, training, recruitment, retention, patrol operations, and communications in order to provide exceptional service towards the skiing public and the resort.
Special Thanks
To all members…everyone who brings with them specialized skills, knowledge, and passion who give freely of their time to directly and indirectly assist our organization in meeting its goals, vision, mission and values. You need not look far to find these people involved in patrolling and FAR as well as on your training committees, board of directors, mountain relations committee, chalet, human resources, social committees and web development. It is my pleasure to be associated with all of you and my special thanks for all that you contribute.
Exceptional Thanks
To the staff of Mount Washington Resort for their individual and group participation in a partnership that supports and meets our needs in order for us to continue to grow in a positive joint relationship. Key members of staff from a leadership position who we are privileged to be associated with are: Peter Gibson, Kate Dodd, George Trousdell, Jessie Percival, and Lindsay Dewhurst as well as all the career patrollers with whom we work alongside with daily. I want to thank these individuals for their time, insight, participation and leadership in creating equitable partnerships which I believe creates favorable working and relational conditions. In other words a place where people want to work, volunteer, and play.
Outstanding Recognition of Members by MWAR
On behalf of our organization I wish to thank Peter Gibson for his invitation to include our organization's long time serving members in the Mount Washington Annual Recognition Program for their years of service. The banquet, presentations and video entertainment was held in March at the Filburg Center in Courtney. We wish to extend our appreciation for recognizing and having us attend this wonderful celebration.
Mount Washington management recognized and honoured the following volunteer patrollers for their dedicated service:
Completed
30 yrs: Lynn Paterson
25 yrs: Neil Matheson, Hugh Bryce, Don McCauley, and Martin Wong
20 yrs: Gord Munroe, Paul Vroom, Floyd Graves, Tim Baker, John Dean, and Jean-Guy Moreau (served over 30 yrs as both an active and non-active patroller) ,
15 yrs: Bruce Isenor, Ivana Mazuch, Mike Vattheuer, Brad MacIver, and Frank Holatko
10 yrs: Ray Smith, Bill Moore, Dick Fulton, and Bert Jaeger
5 yrs: Derick Dixon, Kathryn Alexander, Dave Hutton, Michael Crawford, and Martin Smith
Regrets and Intentions
In the last fifteen years on the patrol, nine throughout the 80's and 90's I cannot remember an AGM that I have missed…until now! It is my greatest regret to not be able to attend this year due to career commitments. Please know that I am with you in spirit and trust my support team to ensure a successful AGM.
In reflecting on my personal goals and commitments as well as those of our organization I am pleased to announce my commitment to you and our organization. I remain passionate about new changes to our constitution that ensures continuity of leadership positions that revolve around three year terms. This coming season I remain committed as per your vote to serving on your behalf as a member of MWSPA in the capacity of President and will continue to serve on The Mountain Relations Committee and all other aspects of patrol business as defined by our Constitution. For the privilege you extent to me to serve you all in this capacity I give many thanks and my assurance that we will continue to improve all aspects our organization.
News from the Mount Washington Relations Committee:
This may be the most difficult section that I am tasked to write about because it takes much reflection, understanding and thought that has to reflect accurately on paper. I find difficulty in articulating a valid measurement of progression and then it is only from my perspective which excludes the perspective of others.
What is easy is disclosing facts, for example we attended six meetings beginning Oct 26, 2011 through April 11, 2012 all with a wide variety of issues and items for discussion as found in the minutes. Item topics include, dates of invitations to staff appreciation luncheons to safety items, operational changes such a radio call numbers, communication issues such as where and when to conduct morning meetings, and training…to name a few. We also speak about what the roles and objectives should be in order to get the most out of developing relational capacity. One of the themes that came to light early in the season was an emphasis on safety and safe operations. This item was complex given the nature and involvement of individuals and organizations. The cost of not communicating as I am learning comes with potential for miscommunication, mistrust, and breakdown of relations.
What is harder is writing about what is meaningful and gained through our MRC meetings with the resort. It is my hope that the positive attributes that we gain from these meetings somehow leaks out to the membership as a whole and contributes towards positive working/volunteer relations. As I have mentioned before a place where people want to work, volunteer, and play.
The MRC meetings for me are a place where I learn about the importance of our relationship with the resort in terms of similarities and differences. For example common goals are to provide emergency service, work as a team, share respect, foster friendships and yet we are different as organizations…one being a corporation the other a volunteer organization. Gaining understanding of how we are structured differently illuminates potential challenges in working together in unity. For example, literature about volunteers providing service in the workplace compares and contrasts Corporate Structural Models from Volunteer Structural Models, by the nature of our structure there is difference. An understanding of these differences is helping me as a volunteer to integrate better in the workplace as long as I am considered to be working supernumerary to the career patrollers as suggested, is a key to improved relations. That means that as volunteers we cannot be considered workforce where we potentially threaten to take a position of a paid worker. This occurred when the workforce was reduced due to budgetary considerations a few short years ago. At that time we were reporting electronically our minimum numbers of volunteers required for mid-week and weekend duties, I felt we were held to high expectations of meeting the resorts needs for manpower. Together, the board felt this unreasonable as it led to overall diminished relations between staff and volunteers. Literature speaks about workers feeling threatened by volunteers who take their positions and suggests this phenomenon adds to discourse between volunteers and workers. Because we are motivated to provide service for reasons other than financial compensation we are learning that being asked to perform tasks is a greater motivational factor for our members.
In terms of measuring the efforts invested by both parties and the results of building and improving professional relations I overwhelmingly believe we have come a long ways in improving many aspects of our relationship. The resort has met and exceeded our expectations in treating us as an equal partner, by balancing power, giving us a voice, respect and creating favorable conditions that we can meet, grow, and learn from each other. I feel we are being heard, held in high regard and that items and issues as presented are being addressed. For example, last season marks growth in safety communication as we have been invited to represent ourselves in the resorts operational safety meetings. I am in appreciation that the resort continues to provide all the tangible benefits that attract and help maintain retention of our membership. I am also proud of our membership who continues to provide exceptional service that benefits everyone associated with Mount Washington Resort.
Thank you all for listening and have an awesome 2012 AGM.
Yours Truly,
Brad MacIver
President MWSPA