About
2014 AGM Minutes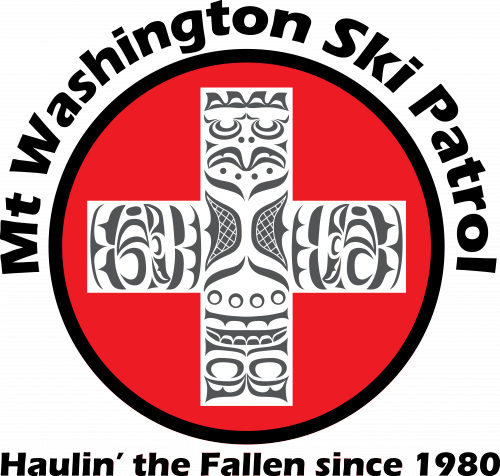 Mt. Washington Ski Patrol Association Annual General Meeting
Sunday October 26th, 2014 at Mt. Washington Alpine Lodge
Chairperson: Tim Baker
Meeting minutes to be taken by Ann Benefiel & Jenny Evans as back-up
Kathryn Alexander, Tim Baker, Ann Benefiel, David Boag, Andy Brown, Hugh Bryce, James Bryce, Jess Cavanagh, Dani Daigle, Dave De Pasquale, Derick Dixon, Jason Duchak, Jennifer Evans, Krystal Francisty, Jake Friesen, Dick Fulton, Floyd Graves, Geoff Harms, Dawn Harwijne, Andrew Hofmann, Frank Holatko, Richard Holmes, Greg Howard, Dave Hutton, Bert Jaeger, Phil Linder, Sebastien Marcoux, Martin Martens, Neil Matheson, Don McCauley, Luke Millard, John Mohler, Tommy Nymann, Steve Pilcher, Marc Poirier, Derek Reay, John Salmen, Roy Schock, Martin Smith, Raymond Smith, Jake Solway, Kurtis Stuchnoff, Margaret Symon, Jean-Guy Moreau, Paul VanDusen, Mike Vattheuer, Bruce Vinnedge, Paul Vroom, Mark Williams, Keith Windle
---
14:10 - Meeting called to order by Tim Baker
50 members present - Quorum established
Presidents Report by Tim Baker
As attached

Motion to accept the Presidents report

Moved by Moose (Don) Macauley

Second by Hugh Bryce

Motion carried
Vice-Presidents Report by Martin Martens
As attached

Highlighted the importance of Fundraising Efforts to patrol:

Movie nights & film festival

Donations/Sponsorship

No Ski Swap, but could get revived

Motion to accept the Vice-Presidents report

Moved by Floyd Graves

Second by Dawn Harwijne

Motion carried
Treasurers Report by John Neville
As attached

Focus of report highlighted how funding is at risk and not sustainable 2 years out unless we are able to raise funds or fees

Strategies encompass:

Apply for Gaming Grant and/or other grant(s)/

Raise Fees

Reduce Expenses

Develop other successful fundraising programs
Motion to accept the Treasurers report

Moved by Dave Hutton

Second by Bruce Vinnedge

Motion carried
Annual budget
As attached

Strategy is to reduce the amount of cash on hand and create reserves so that MWSPA will be eligible to apply for grants

We have enough funds to cover this year

However, next year is when we will run out and have to make substantial cuts and raise the membership fees

Much discussion & questions re: training equipment expenses as we will no longer be able to borrow equipment through Derek Dixon's connections

Much discussion & questions re: the cost of ski/snowboard lessons & the amount spent on ski-snowboard training
Motion to adopt the Annual Budget as presented by John Neville

Moved by Mike Vattheuer

Second by Dawn Harwijne

Motion carried

Motion to set dues at $100 for the next year

Moved by Mike Vattheuer

Second by Marty Smith

Motion carried
Training Reports by Keith Windle, Derek Tolmie, Jake Friesen and Andy Brown
OEC Training- Andy Brown - as Attached
Also see OEC-NSP Evaluator Report on our Annual OEC Refresher/Training Weekend to be posted on website
Junior Patroller Training – Jake Friesen – As attached
All 10 Jr patrollers successfully completed training last year

6 returning from previous years

10 new Jr's joining the patrol this year
Training Coordinator's Report – Derek Tolmie – as Attached
forming a formal training committee for documentation and risk management

Focus this year on T-bog training and evaluation

CPR – HCP – will become the minimum standard in the future
1st years - Keith Windle – As Attached
22 1st year patrollers accepted this year
Snow camp is the next focus and need Preceptors/Mentors for Jr and 1st years

Motion to accept the Trainers' reports

Moved by Margaret Symon

Second by Kathryn Alexander

Motion carried
Attendance Report by Bruce Vinnedge
As Attached

Motion to accept the accept the Attendance and Conduct Report

Moved by Tommy Nyman

Second by Jake Friesen

Motion carried
Chalet Report by Marty Smith
As Attached

Wishes to strike a Chalet committee to evaluate fire risk and to produce a report to deliver to our property insurance company, which will hopefully reduce premiums.

Volunteers include:

Dave Hutton

Jake Solway

Java Duchak

Greg Howard

Roy Schock

Steve Pilcher

Graham White
Motion to accept the Chalet Report

Moved by Andrew Hofman

Second by Bruce Vinnedge

Motion carried
Nordic Report by Margaret Symon
As Attached

Longer season than alpine

Landmark accomplishment = AED now located on main floor of Raven Lodge

Focus next year will be on organizing and re-supplying 1st aid room

Motion to accept the Nordic Report

Moved by Kathryn Alexander

Second by Sebastien Marcoux

Motion carried
---
Bylaw Revisions Vote
1. Motion to Delete all existing by-laws, adopt all by-laws as attached.
There are no proposed changes in the attached by-laws. This is a filing procedure. This proposal was recommended by the BC Registry as a way to have all by-laws easily searchable and available on file at the BC Registry Office.
Moved by – Don (Moose) MacCauley

Second by – Bruce Vinnedge

Motion carried - unanimous
2. Motion to Delete by-law Part 4) 17b, replace with the following:
(Jenny Evans sought clarification, resulting in amendment of the original proposal; changing numbering from 18 b to 17 b as shown in the current Constitution)
b) Resolution and vote by majority plus 1 vote from the Board of Directors provided the decision is supported with a written recommendation from a Conduct Committee made up of a minimum of five members, none of which are a Director or Officer of the Mount Washington Ski Patrol Association.
This Motion was put forward by Kathryn Alexander as a member of the MWSPA.

Second by Dick Fulton

Vote results:

23 voted for replacing Part 4) 18b by-law with the above

16 voted against

Motion Carried
Ø The current By-laws will be deleted and the revised By-laws (which include the above revision) will be adopted when accepted at the BC Registry Office
---
New Business
Motion to reduce the training budget allocated to ski/snowboard lessons by $3000 to a total amount of $2000 was put forward by Kathryn Alexander

Discussion ensued about how this would fiscally "tie the hands of the board" to manage the budget

No one seconded the motion

Motion defeated
---
Elections
1. Secretary
· Nominees: Dani Daigle and Jenny Evans
· Both nominees accepted and left the room for the vote
· Jenny Evans was elected for a two year term (1st)
2. Director at Large
· Nominees: all declined except Roy Schock
· Roy Schock was elected for a two year term (1st)
3. Chalet Director
· Sole Nominee – Marty Smith elected for 2nd 2 year term
4. Nordic Director-
· Sole Nominee – Margaret Symon for 2nd 2 year term
---
Motion to adjourn at 16:45 by Hugh Bryce
· Second by Dick Fulton
· Motion carried – unanimous
Note: AGM Minutes are preliminary, pending approval at the next AGM
Attached Reports-
President's Report
2013-2014 season was not an ideal season for skiers and snowboarders.
I personally missed half of the season on a trip to the south pacific.
There was no snow to speak of until I returned from my holiday February 15
th
.
Then it started to snow and we managed to recover some of the season.
What this meant was that we were not able to implement our training program as usual for our new recruits.
Despite this initial setback we did manage to get most of our first year patrollers through the required training checklists.
We lost a few, who were not able to meet the requirements, but that is normal in any season.
There have been a few fundamental changes with the main players in our organization this past season that must be noted. The training committee chair for the past 9 or 10 seasons had been Derick Dixon. Derick has done a masterful job as our training leader, but has decided it's time to retire for personal reasons. Derek Tolme has agreed to step into this position with Derick Dixon mentoring him this season. Many thanks to Derick Dixon for staying one more season to hand off the baton to Derek Tolme. And thanks to Derek Tolme for taking on one of the biggest jobs in the organization.
Our Oec instructor trainer position has been ably taken over from Gord Munroe by Andy Brown. Andy has demonstrated that he has the clever ability to cut through the BS and get right down to the training matter. This is an invaluable skill when delivering a clear and concise training program, and when dealing with the likes of the National Ski Patrol.
The Trainer in charge of the first year patroller training has been Dave Hutton. Many of you know Dave well if you've come through our system the last 5 years or so. You already know Dave has done a great job and has set up a system that will continue to work well even though Dave has moved on. Thanks Dave for many years of dedicated service. The replacement for Dave is Keith Windle, a veteran of 15-16 seasons who has retired from teaching school kids and now teaches first aiders. Thank You Keith for being the right person for this position.
The MWSPA has a special relationship with MWAR, and it is the intention of the board of directors to keep this relationship on a positive footing moving forward. We do this through meetings with MWAR management once per month throughout the season. These MRC (mountain relations committee) meetings have been valuable to clarify protocols, and training issues, as well as deal with personnel issues and problems as they might arise. As an organization we must be mindful of the often delicate relationship between MWSPA and MWAR, as often we seem to be somewhat at cross purposes. MWAR being a risk management culture and MWSPA being a training culture. The mountain has to work hard at minimizing liabilities, and we focus our energies on training and getting better at what we do. It's a subtle difference, but we play only a supportive role in risk management. Mostly we train, and have fun.
The rewards for ski patrolling are many and varied. We might be here for the camaraderie. We might be here for the skiing or snowboarding lessons. We might be here to help others. It might be the fitness. Being in the mountains. It's fun to be good at what we do and it's fun to train to get better. The bottom line is it should be fun. If you are not having fun, you're not doing it right.
With that in mind I will leave you with 3 questions to ask yourself after each ski patrol shift.
What did I learn today?
What did I teach?
Did I have fun?
In Many ways 13-14 was a forgettable season. Not as many face shots as in past seasons, or busy Christmas holidays. But we adapt to the conditions and train. We present a professional face to the public and get better at what we do. We are a training organization. We train to get better so we can do a safe, professional, and efficient job at saving lives when we are called upon to do so. We train because it's fun. This is for our own safety as well as the public safety. I am very proud of the ski/snowboard lessons we deliver to our membership. Free lessons, so that we can get better, safer, and more professional, when we do our jobs. I urge you all to take us up on our lesson program, and hone your boarding or skiing skills in the upcoming season. Thank you
Vice-President Report
A key issue, if not the key issue, for the upcoming seasons is fundraising. We are going to need more sources of funds for running the patrol after this season. The key for fundraising is having more people involved in fundraising. Currently, only a few people are involved in fundraising and this needs to change. We face a choice, everyone in the patrol needs to get involved in fundraising efforts or we will have to raise our membership dues.
In addition to the button sales fundraising, largely done by Jean-Guy Moreau, our current fundraising effort this season involves movie nights. We plan to run movie nights in Victoria (Nov 23), Cumberland (Nov 27), and Campbell River (Nov 28). We are running the ski movie "Days of My Youth". We need help from members in advertising and help with the movies on those evenings.
Working with MWAR, this year we are going to promote the first annual MWSPA Film Festival. We are going to encourage people to submit short (5-7 minute) videos that show people enjoying Mt Washington. Entry fees of $10-20 plus ticket sales to the movie nights have a good potential for raising funds. It has been a successful method used at other resorts (Mt Baker, Bridger Bowl). To get this to work, we need sponsors for prizes and we need to promote it on the mountain.
Treasurers Report with Annual Budget
The Association's books were now being done by a combination of a book-keeper and Stanfield and Co, as opposed to the last few years where Presley and Partners had done the books. Presley had done a perfectly good job but, the new arrangements were more cost effective and provided more input to the process.

Cash in the last year has gone down by $13,391 from $39,060 to $25,669. Most of this was attributable to an operating loss of $5,144 and spending on Capital Equipment of $4,712. The balance of the changes were working capital items.

The budget for the 2014-2015 fiscal year provides for a further operating loss of $7,000. Something must be done:

- Get a gaming grant
- Do more fundraising
- Reduce expenses
- Raise membership fees.
It was noted that in the following budget approved in September by the Board, Membership Revenue was already $2,500 low due to emeritus waivers and a lower intake of first year patrollers than planned.

MOUNT WASHINGTON

SKI PATROL ASSOCIATION

Actual Aug 13

Budget Aug 14

to Jul 14

to Jul 15

Ordinary Income/Expense

Income

4000 · General Revenue

1,909.00

600.00

4020 · Membership Revenue

13,600.00

13,000.00

4050 · Fundraising Revenue

8,899.00

6,000.00

4650 · Chalet Fees Revenue

5,095.00

8,000.00

Total Income

29,503.00

27,600.00

Expense

5000

General Expenses

13,616.00

11,800.00

5250 · Social Event Expense

1,699.00

1,500.00

5270 · Fundraising Expenses

8,699.00

3,800.00

5400 · Training Expenses

2,461.00

9,500.00

5800 · Chalet Expenses

8,172.00

8,000.00

Total Expense

34,647.00

34,600.00

Net Ordinary Income

(5,144.00)

(7,000.00)

Other Income/Expense

Other Expense

Chalet Reserve Accrual

0.00

5,000.00

Jacket Reserve Accrual

(5,000.00)

5,000.00

Total Other Expense

(5,000.00)

10,000.00

Net Other Income

(5,000.00)

(10,000.00)

Net Income

(10,144.00)

(17,000.00)
Training Reports-
Keith Windle
We have 22 first years that we have put through training weekend. Of those 22, one is strictly Nordic patrolling and one is strictly first aid room attendant. This means we will be training 20 downhill patrollers at our snow camps. Of course, I'm not counting Jake Friesen's juniors.
Derek Tolmie
They will be looking at changing the CPR-C requirement to HCP as early as next year. The Training Committee is being formed to work with Derek. All patrollers will be required to demonstrate on hill toboggan training this year.
Jake Friesen
All 10 Jr's completed their training last year, it came down to the last day but they did it. The Jr program is open to all students not just from one school district. There are 10 new ones for this year.
Andy Brown
The O.E.C. has completed another external evaluation and for the last two years have gotten very good reviews. There has been a change to the O.E.C. challenge exam, the OFA3 no longer qualifies to challenge the program.
Attendance Report
Summary:
Day Shift 819
Night Shift 64
Morning Half Day 53
Afternoon Half Day 44
Total Days 931.5
Chalet Report
There needs to be communication if anything is leaving the chalet please let the Chalet director know. Marty is looking to create a committee for a fire prevention inspection at the chalet.
Nordic Report
A short report, like last season, but in spite of the brevity of the ski season, Nordic had quite an accomplishment - we were open for more snow days than Alpine. I'd like to thank the Nordic patrollers who kept us afloat! We also had another accomplishment - we finally got our AED mounted in a case on the wall on the main floor of Raven. Marc Lyster gets kudos for helping us out.
This year we're delighted to welcome 3 new 1st years - who will be exclusively Nordic. We welcome all patrollers with cross country and/or snowshoeing experience to give Nordic a try. Please contact Rick Stride or myself ahead of time to set up an orientation. Our Nordic checklist outlines our training/safety objectives. (The checklist should be on our MSWPA website.) I'd like to ensure our Nordic training objectives are coordinated with the patrol Training Committee. Another goal this year is to clean up and restock the Nordic first aid room prior to opening day. Any help with this task would be greatly appreciated. Other than that, thanks to everyone at Nordic, and here's to a great snow year!