About
2013 October AGM Minutes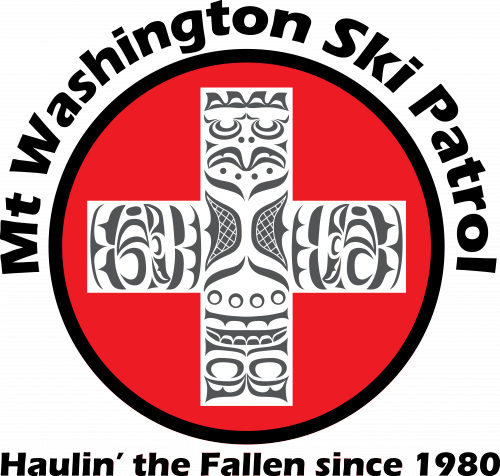 Mt. Washington Ski Patrol Association Annual General Meeting
Sunday October 27th, 2013 at Mt. Washington Alpine Lodge
Members Present – Tim Baker, Martin Martens, Kathryn Alexander, Paul, Vroom, Dick Fulton, Marty Smith, Margaret Symon, Jake Friesen, Derick Dixon, Andy Brown, Dave Hutton, Jenny Evans, John Neville, Bruce Vinnedge, Richard Holmes, Andrew Hofmann, Tommy Nymann, Hugh Bryce, Ray Smith, Ann Benefiel, Derek Tolmie, David Crottey, Mike Vattheuer, Neil Matheson, Martin Wong, Floyd Graves, Kyle Klint, Steve Pilcher, Chris Williams, Roy Schock, Robert Behrendt, Paul Lloyd, Jake Nessman, David Graham, Mark Pawluk, Bert Jaeger, Dawn Harwinje, Jason Duchak, Adam Stopeck, Kris Campbell, Jake Solway, Skafti Sinclair, Ryan Hendren, James Bryce, John Salmon, Jerry Rippin,
Dick Fulton to MC the meeting and Meeting minutes to be taken by Kathryn Alexander
14:30 Meeting called to order by Dick Fulton
Presidents Report by Tim Baker on behalf of Brad MacIver…report attached.
Motion to accept the Presidents report
Moved by Hugh Bryce Second by Tommy Nymann Motion Passed
Treasurers Report by Martin Martens…report attached
Motion to accept the Treasurers report
Moved by Hugh Bryce Second by Andrew Hofmann Motion Passed
Motion to set dues the same as last season
Moved by Andy Brown Second by Hugh Bryce
Training Report by Tim Baker, Jake Friesen, Dave Hutton and Andy Brown
Tim advised the ski/snowboard lessons were a success and would be continued for members for this upcoming season
Jake advised that there were 18 Junior Patrol members this season which includes returning Junior members
Dave advised that there were 49 First Year members including ten Junior First Years and 5 First Year FAR attendants for a total of 54 First Year members starting this season
Andy Brown advised that the OEC training had been audited this year and that there would be ongoing training with second year members and any third year members that were not signed off last season. He said that he would also be clarifying the criteria required and what options are available for members wanting to do the OEC challenge or full course.
Motion to accept the Trainers report
Moved by Hugh Bryce Second by Floyd Graves Motion Passed
Kathryn point of order advised that the annual budget needed to be adopted
Motion to adopt the Annual Budget as presented by Martin (attached)
Moved by Floyd Graves Second by Jason Duchak Motion Passed
Attendance and Conduct Report by Paul Vroom advising that Bruce Vinnedge would be taking over as Attendance Committee Chair for Paul over this upcoming season
Motion to accept the accept the Attendance and Conduct Report
Moved by Dave Crottey Second by Ray Smith Motion Passed
Motion the Mt. Washington Ski Patrol Association Board of directors can distribute the complimentary passes received by the Mt. Washington Area Resort at the Boards discretion
Moved by John Salmon Second Tommy Nymann Motion Defeated (20 for and 25 opposed)
Chalet Report by Marty Smith advised that there had been some improvements to the Chalet over this season and reminded members that we are still looking for a Caretaker for the Chalet for this season.
Motion to accept the Chalet Report
Moved by Margaret Symon Second by Hugh Bryce Motion Passed
Nordic Report by Margaret Symon advised of need for more patrol presence in the Nordic area and the increase in Snowshoeing opportunities for patrol members.
Motion to accept the Nordic Report
Moved by Mark Pawluk Second by Dawn Harwinje Motion Passed
Elections
President- Tim Baker 1st Year of two year term
Vice President- Martin Martens 1st Year of two year term
Treasurer- John Neville 1st Year of two year term
Secretary- Kathryn Alexander 1st Year of two year term (3rd year as Secretary)
Director at Large- Paul Vroom 2nd Year of two year term
Chalet Director- Marty Smith 2nd Year of two year term
Nordic Director- Margaret Symon 2nd Year of two year term
Voting for 2 Director positions- nominations Andrew Hoffman, Rick Holmes, Roy Shock and Dave Crottey
All nominations accepted and left the room for the vote
New Director- Andrew Hoffman
New Director- Rick Holmes
Motion to adjourn at 15:30 by Hugh Bryce