Training
Vancouver Island School Ski Patroller Program
Vancouver Island School Ski Patroller Program
Advanced Level First Aid Training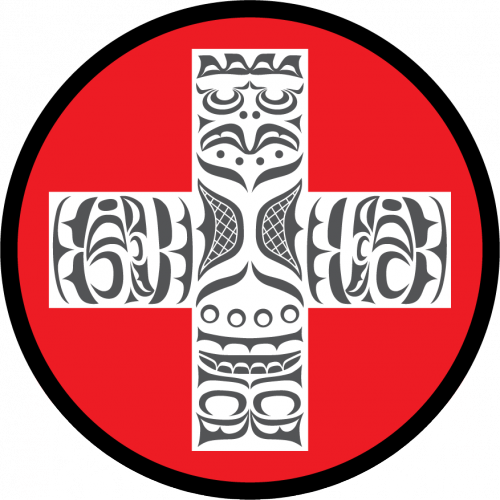 Interested in pursuing a career that combines medical care with the outdoors while earning school grad credits? Then this is for you!
Vancouver Island School Ski Patrol Program
Vancouver Island School Ski Patrol Program (VISSPP) is a joint project between School Districts 69, Mt. Washington Ski Patrol, Mt. Cain Society, and North Island College. The program involves a strong commitment, intense first aid training, academic work, and an advanced ski-snowboard skill set. This is a limited competition - only 10 applicants will be chosen.
Applicants will be pre-screened by members of the Mt. Washington Ski Patrol and a school district committee.
Who should apply?
· Students(male and female) who will be age 16 or older by August 30, 2018 andshowing:
ü An interest in the ski patrol, search and rescue, or medical field as a potential career
ü An interest to develop medical emergency knowledge and skills
ü Ability to ski/snowboard all ski terrain in all conditions competently
PROGRAM OVERVIEW
This program is ideal for any student who is age 16 by end of August 2018, is a competent skier/snowboarder, and has a desire to be a medical responder. Throughout the course of the program, students will receive extensive emergency first aid training and experience. Students will also receive ski/snowboard technical training, alpine mountain travel training and service industry training. There is a $250 cost to students. This money goes toward paying for Mt. Washington Ski Patrol membership dues, Mt. Cain Society membership dues, and partial payment towards first aid certifications. No applicant will be excluded due the inability to pay this fee.
Immediate career opportunities include professions in adventure tourism, such as ski patrol or an outdoor tour operator. This program is also excellent training for students wishing to pursue a career as an industrial first aid attendant, search and rescue technician, firefighter, or medical health care occupations, such as, nursing, paramedic, or doctor. Participants will gain practical mountain skills, a lifelong appreciation of the outdoor environment, and learn how to manage a variety of acute first aid emergencies situations.
Classroom sessions for this program will be conducted in both Qualicum and Courtenay School Districts. Practical training will be conducted at Mt. Washington and Mt. Cain ski areas. Group transportation from Qualicum to outdoor sites will be provided for all scheduled mountain activities. Mt. Washington Resort provides transportation daily to and from the base daily during mountain operation days as well as from downtown Courtenay.
SCREENING PROCESS
Students interested in the program will go through a rigorous screening process to ensure they are a good VISSPP candidate and to make sure this program is right for them. This includes application completion, interview, reference statement, and ski/snowboard skill test day. The 1-day screening process will be conducted on April 11, 2015 at Mount Washington. I will provide rides up/down to from Qualicum to Mt. Washington on the 11th. There is a non-refundable screening cost of $50. This fee includes a lift ticket for the day and group transportation costs.
COURSE CREDIT SUMMARY
Students will have the opportunity to earn up to 36 high school elective course credits, and 12 Post Secondary Institution course credits that directly transfer as 7 North Island College Adventure Guiding Program (NIC AG) credits. These 7 NIC AG credits will help students save a considerable amount on tuition fees if they choose to enroll in the NIC AG program.
GOALS
· To initiate a career in the adventure tourism sector
· To give students medical training, certifications, and practical experience
· To give student work experience opportunities that will help them pursue career goals
SCREENING PROCESS
· Application completed with statement of reference
· Interview with VISSPP coordinator
· Successful completion of an introductory first aid course
· Ski/snowboard skills test
TRAINING OVERVIEW
· First Aid: Occupational First Aid Level 3 and CPR "HCP"
· Ski patrol training sessions at Mt. Washington and Mt. Cain
· Advanced ski/snowboard lessons
· Full duty patroller responsibilities at Mt. Washington
· Mt. Cain guest patroller sessions
· Whistler/Blackcomb guest patroller sessions
· Revelstoke Mountain guest patroller sessions
· Manning Park guest patroller sessions
· Backcountry travel and avalanche skills training sessions
· High angle rope rescue training sessions
· Snowmobile operator training sessions
· VHF Restricted Operator Certificate - Marine
· Service Industry Certifications: Worldhost, Foodsafe and Serving It Right
COURSE SCHEDULE OVERVIEW
· VISSPP requires a large commitment for the better part of the school year
· Minimum of 480 hours of course work and opportunities for more hours that earn more credits
· Commitment averages out to 1 day per week in the Fall and 2 days per week during ski season
· OFA 3 requires you to be able to commit 2 full weeks at the end of August
BENEFITS
· Seasons pass to Mt. Washington and complimentary passes
· Complimentary passes to ski resorts where we guest patrol
· Medical and service industry certifications
· Practical medical work experience in an outdoor environment
· $10 per night accommodation to the Mt. Washington Volunteer Ski Patrol Chalet
· Staff discounts for food, beverages, and equipment
· Staff discounts at other resorts in B.C.
COSTS
· $50 screening process fee that helps pay for OFA 1, Mt. Washington lift ticket and transportation
· $250 registration fee that helps cover Mt. Washington Ski Patrol membership dues, Mt. Cain membership society fees, service industry certificates, and partial first aid fees
· Most of the transportation from Parksville and Courtenay area to Mt. Washington is included
· Additional costs will apply to the Whistler/Blackcomb, Mt. Cain, Revelstoke, Manning Park and other extended trips
APPLICATION FORMS (Link at the top of the page)
· Available from Jake Friesen, School District #69 teacher. E-mail: jfriesen@sd69.bc.ca
APPLICATION INFORMATION
Complete the short-answer questions attached and provide signatures where required.
Complete the online application at www.mwskipatrol.com
Ensure you have discussed this event with your school Career Counselor and with any references you give. Provide at least one reference that knows your work habits. You may provide more than one reference if you wish - either from another teacher or a letter of reference from a community member. Remember to give your references a copy of the overview page if you are photocopying.
By Email to: jfriesen@sd69.bc.ca. To have the best chance of participating, send the application as soon as possible. Late applications may be considered only if space is still available.
Participate in a short interview. A panel from the Mt. Washington Ski Patrol Association and from School District 69 will interview applicants. Applicants selected for an interview will be notified of the time and place. Interviews will begin in January 2018 and the 1-day screening will be held April 11, 2018.
Successful candidates and a parent or guardian will be required to attend an orientation meeting with members of the Mt. Washington Ski Patrol to outline the details of the Vancouver Island School Ski Patrol Program. This orientation meeting will be held at PASS/Woodwinds School.
Attendance by parents and successful candidates will be mandatory.